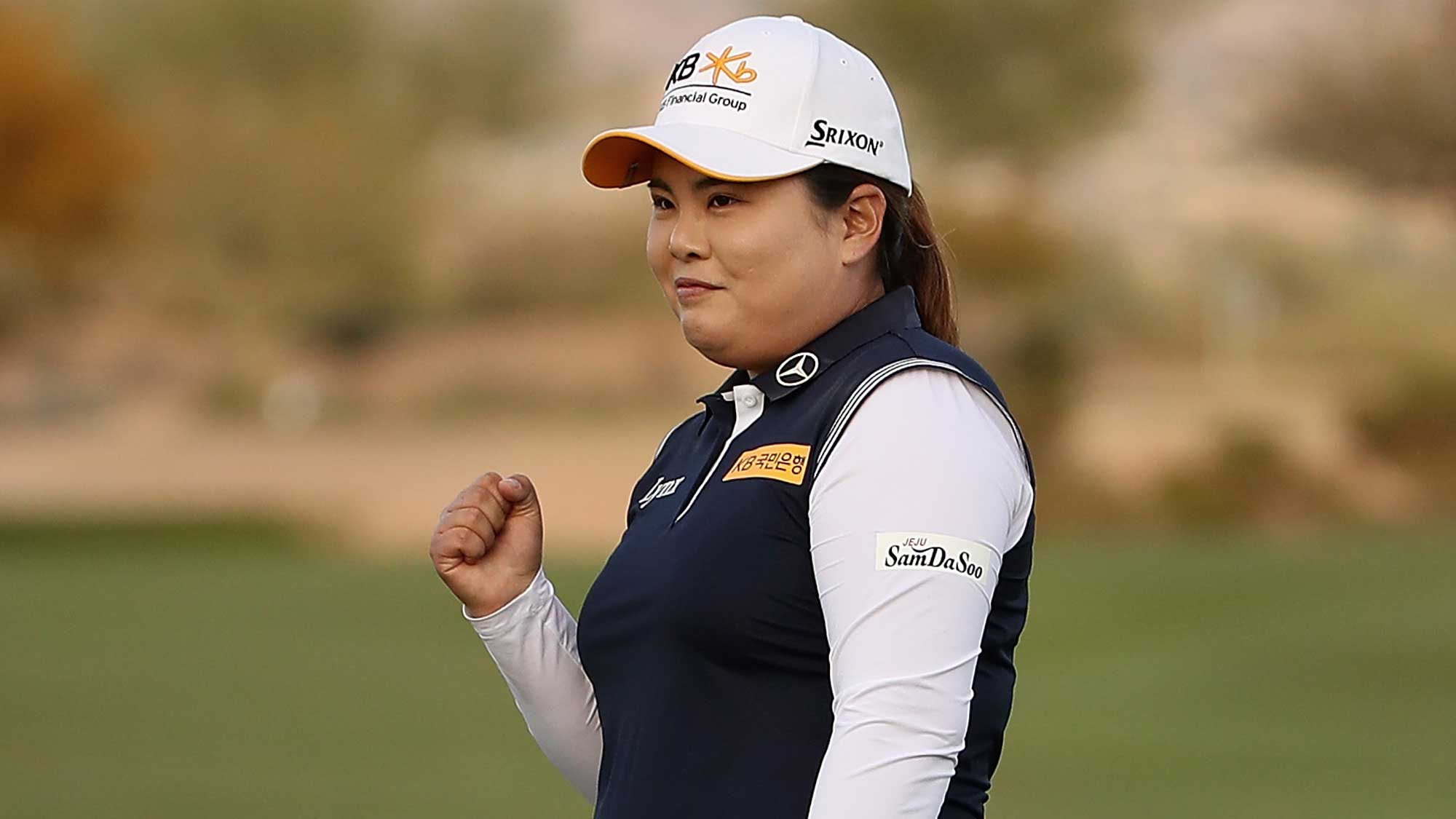 Inbee's a Rockstar
Inbee Park is incredible.
The LPGA Tour Hall of Famer didn't make a bogey over the final 36 holes of the Bank of Hope Founders Cup to win by five strokes. Just crazy. Laura Davies had her best tournament in over a decade, Marina Alex had one of the best finishes of her career and Ariya Jutanugarn was lurking.
But none of that mattered.
Park, who switched to an Anser style putter this week, made birdies on 12, 13, 14 and 15 to leave the field in the rearview.
She's unflappable. Maybe it's because she's accomplished everything she's every wanted to in her career. But Park still wants to win. She made that very clear in her presser after picking up her 19th career victory.
"The reason that I am competing and playing is because I want to win and because I want to contend in golf tournaments. This week definitely proved to me that I can win."
There was a great unknown with Park in her return to the LPGA. Even she didn't think it would come this quickly.
"In Singapore, I felt like I was hitting the ball quite solid, but I didn't know when the short game and the putting was going to come around because I just felt like I was really rusty from taking some break from last year."

If this is "rusty Inbee" she might put together another year like 2013 when she won three major titles.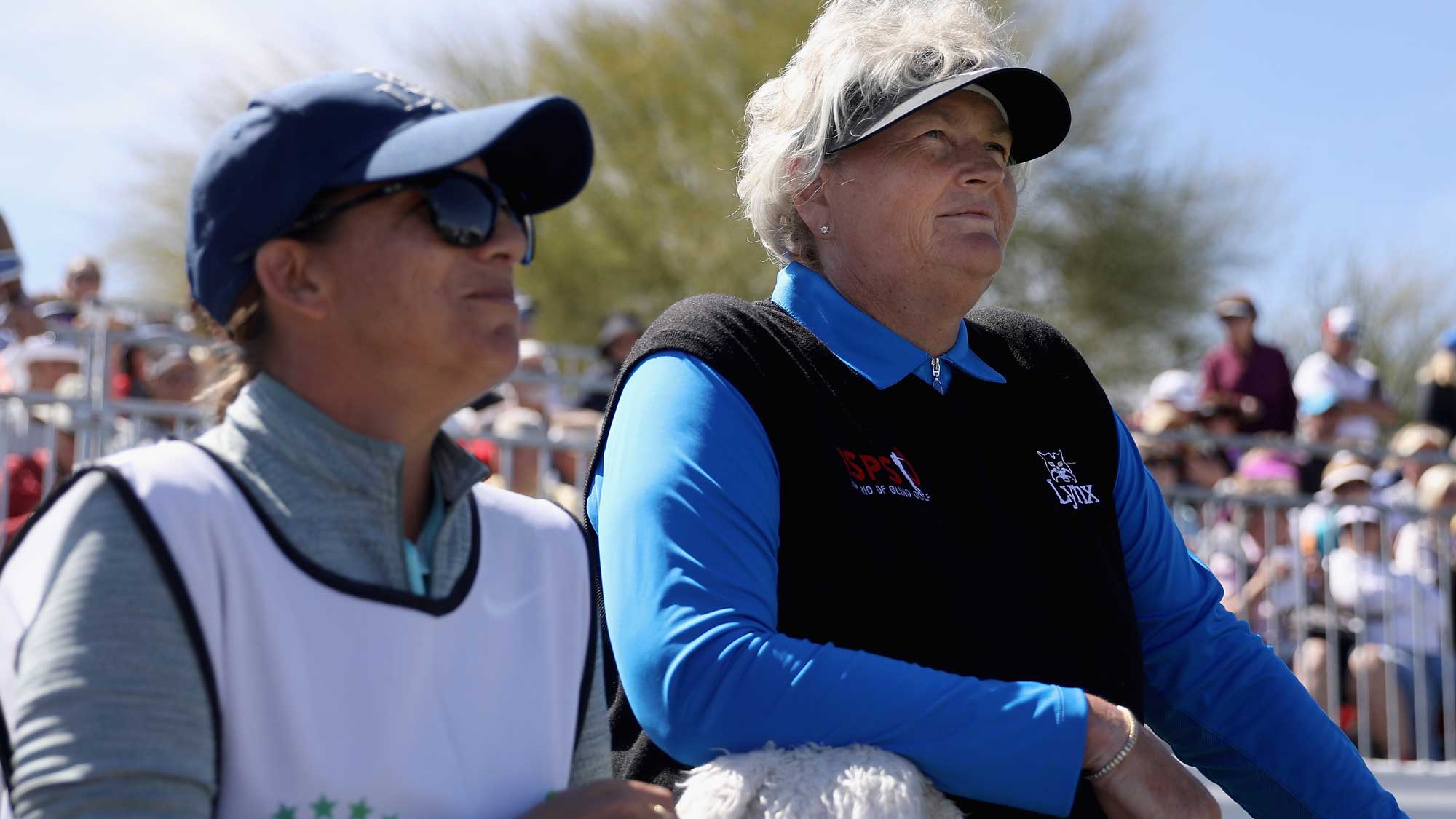 Dame Davies Not Ready to Retire
Nobody on the LPGA gives a better or more candid interview than Laura Davies. She's a bit irked by the constant 'When are you going to retire?' type of questions.
While she hasn't won since 2001, she proved on Sunday that she can still contend. So, throw the retirement talk out the window.
"Now people might stop asking me when I'm going to retire. I can just say, well, I finished second last week. That's the good bit. People are off my back now. I can just go and play and see if I can have a few more top 10 finishes this year."
In round one, Davies was 4-over through her first six holes, including a double bogey. It's remarkable that she shot 18-under over her final 66 holes.
"I know I've been playing really well and I haven't had the results to reflect that. I'm just delighted the way the week has turned out."
I think we were all delighted to see Davies back on the first page of the leaderboard.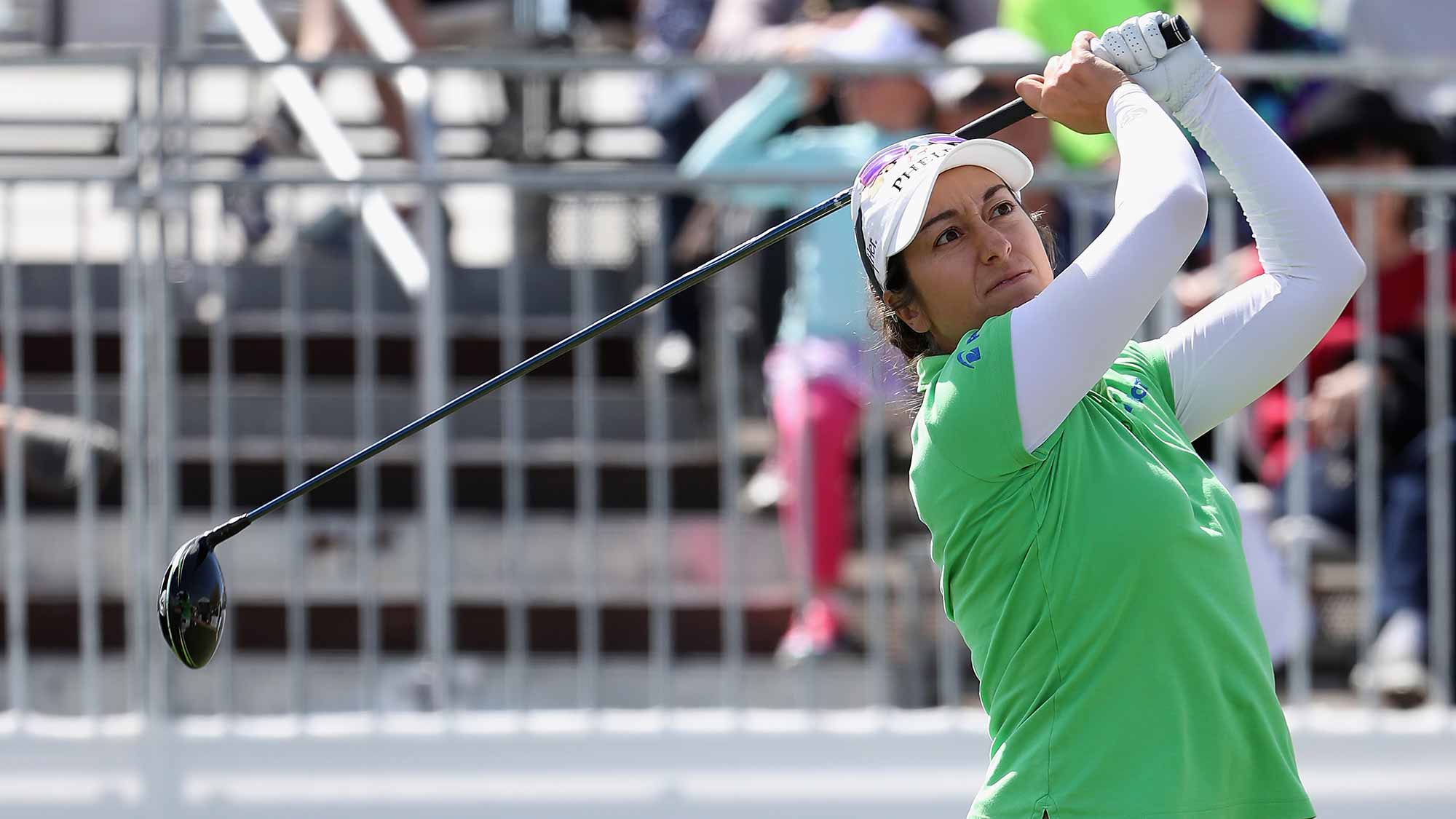 Marina Alex Chip-in Leads to Best Finish of Career
Marina Alex is getting to closer and closer to one day hoisting a trophy of her own. She turned in a final round, 68 and finished a personal best T2.
On the par-5, 15th hole, she chipped in for eagle from just off the green. It was a particularly difficult chip because the green had a severe slope heading towards the pin.
"I was in control of myself for probably the first 15 holes. I guess when I made the eagle then I got a little excited and kind of just knew I was a bit closer to the lead at that point. I missed a ton of birdie opportunities I felt like today. Hopefully next time around just make a couple more putts."
She now has 13 career top 10 finishes and two top 5 results to start 2018.
Final Round Highlights
Trending on Social