All the talk in the lead up to the Bank of Hope Founders Cup was about the potential "birdie-fest" that would ensue at Wildfire Golf Club.
The wind and cooler conditions – especially in the morning – contributed to markedly different scores compared to last year.
In round one of the Founders Cup last year, there were 619 birdies made. This year, there were 493 birdies as play was suspended at 6:50 p.m. local due to darkness. The round one scoring average last year was 69.902 compared to 72.44 this year.
There is just one group that still needs to finish round one. The restart will begin at 7:00 a.m. on Friday.
Karine Icher, who went off at 7:55 a.m., didn't let the unseasonably cool conditions bother her. She made five birdies over her first eight holes. She added birdies on 11 and 14 to get to 7-under. However, she faltered towards the end of her round as the wind picked up and made bogeys on 15 and 18.
"I made some good putts and that made the difference," said Icher, who has earned over $5 million in her career. "I hit good second shots. On this course, if you start getting confidence you can go low. It was a good front nine. On the back nine, I made two bogeys at the end, but with the wind picking up, it's a little bit hard."
Icher has played on the LPGA since 2003 and has 45 career top 10 finishes, but no wins. She would be the first from France to win since Patricia Meunier-Lebouc won the 2003 Kraft Nabisco Championship.
Late in the day, Chella Choi turned in a 67 to share the opening round lead. Choi started with four birdies in her first five holes and was bogey-free through 17 holes until a 3-putt at the last. Choi will go for her first win since the 2015 Marathon Classic.
There are six players one shot off the lead at 4-under, 68 including 7-time major champion Inbee Park. Eight players are two shots back at 3-under, 69 including Jessica Korda, who won two weeks ago in Thailand.
Two Solheim Cup veterans were making season debuts. Captain Juli Inkster carded an even-par, 72 while Paula Creamer turned in a 3-over, 75.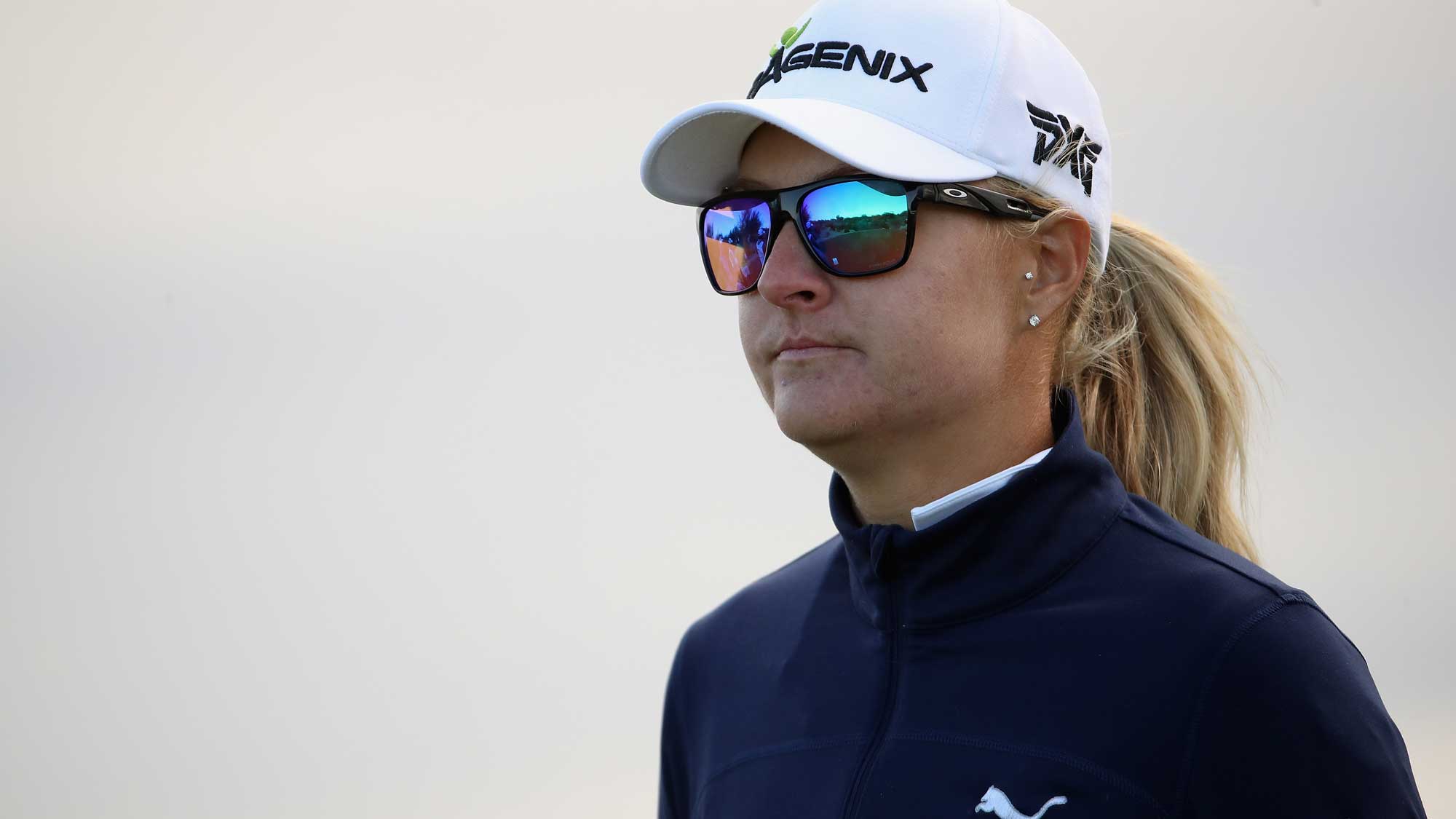 Defending Champ Nordqvist Starts Strong Despite Wind
After 26 birdies a year ago to win the Founders Cup, Nordqvist made four birdies on Thursday against just one bogey at her last to post a 69 to open her title defense.
"I played really solid today," said the eight-time winner. "It was a really hard wind. It was gusty and very cold, so it was hard to gauge yardages."
Wildfire has yielded some low winning scores over the years, but wind really made scoring difficult.
"The golf course is a little different. The wind and the cold this morning was really tough. I've never seen this win and cold at this tournament before."
Nordqvist has finished inside the top 25 in each of her first two starts.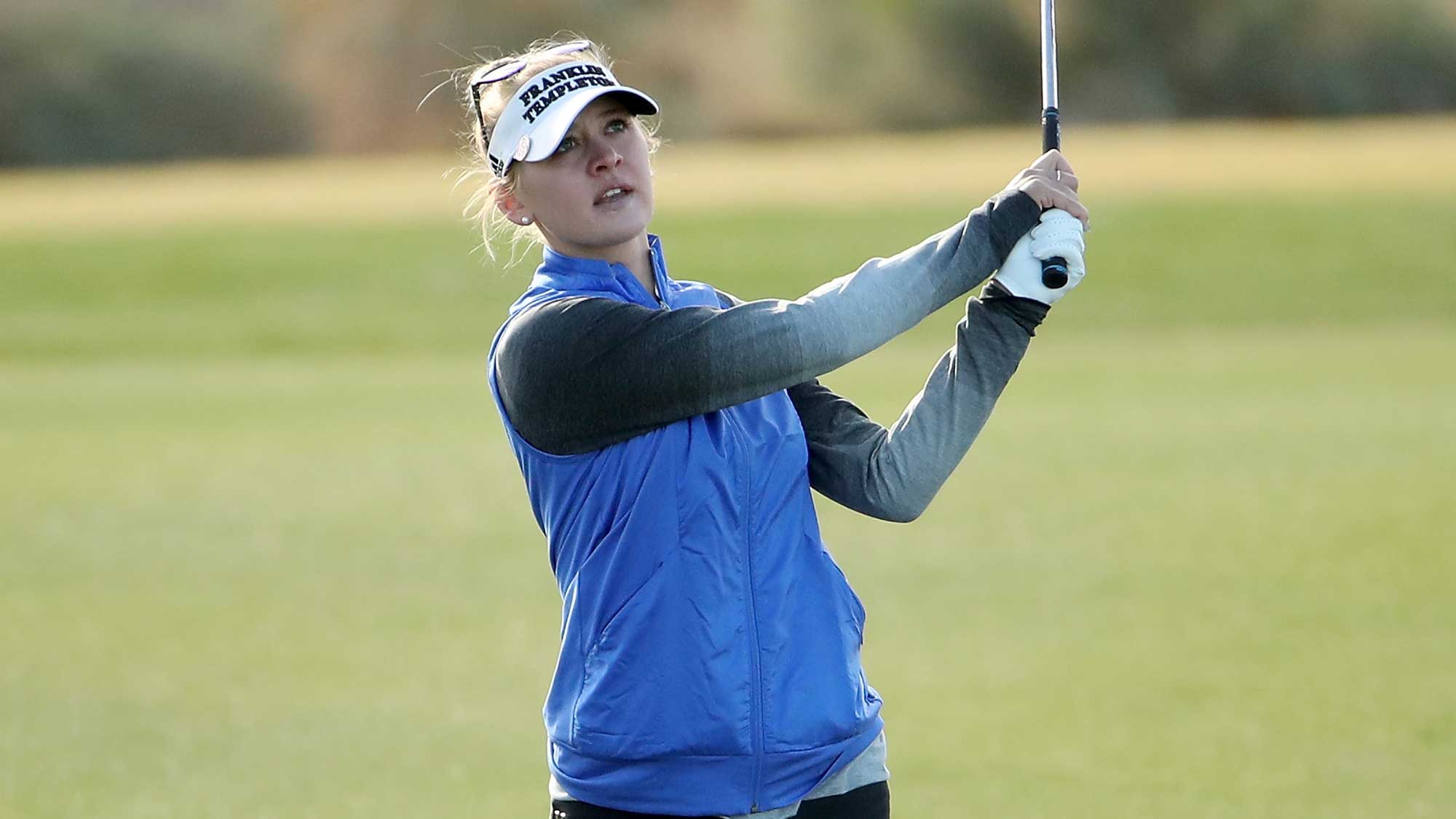 Korda Hits Driver Off the Deck for First Time
For the first time in Jessica Korda's competitive career, she hit a driver off the tee and then a driver again in the fairway on hole 15 in round one of the Founders Cup. She lipped out for eagle from 15-feet and had an easy tap-in birdie.
It capped off a scorching stretch for Korda, who made five birdies over her first six holes.
Korda said that when she's at home, she hits driver off the deck all the time, but her caddy has never allowed her to do it until now.
"I just hit it for fun, but this was the first time in a tournament," said Korda. "I think the crowd enjoyed it more than I did, but I did think it was really cool."
Korda is now 40-under-par in nine starts this year. She has bee under-par in all nine.
The 24-year-old is riding the momentum from the last two events where she picked up a win and a tie for tenth.
"I'm trending in the right direction," said Korda. My dad (Petr) always said that my game was going to mature a little slower. Hopefully we are seeing it start to really mature."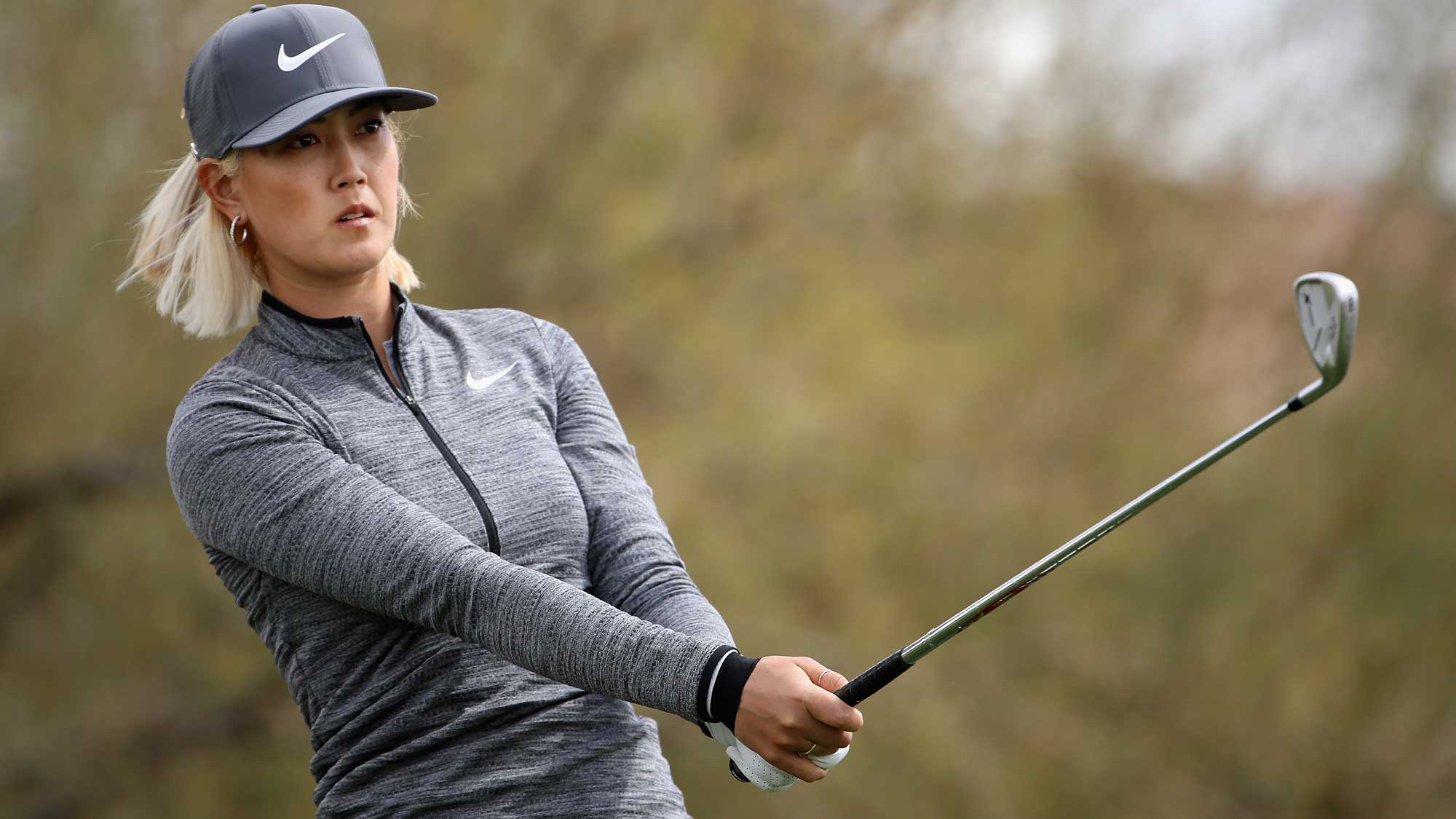 Michelle Wie Continues Strong Play
Fresh off her first win since 2014, Michelle Wie made four birdies to card an opening round 70. After two birdies and two bogeys on her outward nine, she closed with a clean back nine and two more birdies.
"On this course generally you feel like you have to shoot 10-under par every day," explained Wie. "Today definitely played a little bit differently. It was a little chilly with the wind. I hit a lot longer shots in today than I usually do, so it definitely played tougher."
Despite tougher conditions, Wie's confidence continues to soar.
"Every putt I hit, every shot I hit, I just want to build more confidence. Definitely having a lot of fun out there, and I think that's the most important thing."
Of Wie's 12 rounds this year, 11 have been under-par.
Trending on Social